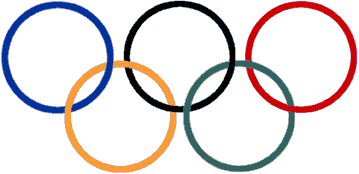 That image above is something Mexico will not see for at least four more years after they were eliminated from Olympic play Sunday night.
The Mexicans dominated Haiti winning 5-1, but the Canadians superior victory (5-0) over Guatemala sees Canada qualify ahead of Mexico to the semifinals in Tennessee.
What does this result mean for Hugo Sanchez? Time will tell, but I'd be surprised if he isn't fired from his position as Head Coach of the Mexican National Team. Mexico were the favorite heading into qualifying and were unable to even qualify for the second round finishing third in a four team group. Just an abysmal performance from Mexico which has to be one it's worst performances in an international competition in some years.
As for the United States, an Eddie Gaven penalty kick in stoppage time saw the US top Honduras and finish at the top of Group A. The Americans rested key players, but played a solid match to earn the victory.
What does all this mean? Lots of fun singing songs about Canada on Thursday evening. We are now less than 3 days away from the Nashville trip.
The viewing at
Slainte
on Saturday was great. We had about 25 people watching the game and the songs were a flying especially after the streaker appeared on camera in the final 20 minutes. The Girls Gone Wild/Spring Break references were the highlight of the match. Honestly, it ain't everyday a streaker decides to hit a US soccer game.
Perhaps, soccer in this country is becoming more popular. We have a streaker and there is no shame in that. Not one of those 40-something year old men, but an attractive coed who just wanted to do a little pitch invading. There's no shame in that.